2019
Pearl Tree Complete large-scale sculpture works (installation art) Zhuji Zhejiang Province China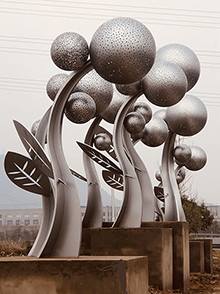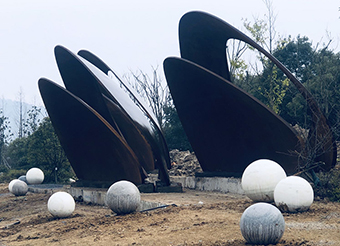 2019
With environmental protection as the theme in Sean's work, his "land Art" in the transformation of the countryside is progressing in Zhuji Zhejiang province China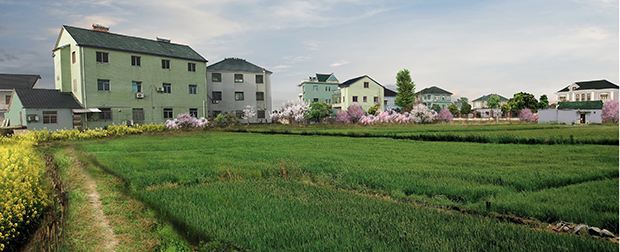 2019
"A Pool of Lotus Leaves", mixed material installation (16m x 3m), has been installed in subway stations in Hangzhou China.


2018
The concept of environmental protection in Sean's art exhibitions and the "Voice of Nature" performance art have received very positive responses from the art world and the media. At the invitation of the Chinese government, Sean has been nominated to be Dean of Chen 's Art & Design School of Zhejiang University of Agriculture and Forestry.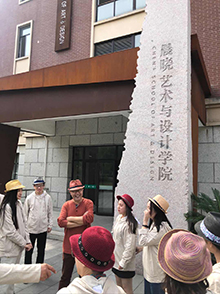 2015
"The Colorful World in the Eyes of Sean Chen" exhibition surrounding the theme of environmental protection toured in China and in it 120 models's performance art "Voice of Nature" was also presented in the cities of Hangzhou, Xiamen, Tianjin, Qingdao, Chengdu, Chongqing, Hefei, Kunshan and Zhuji.
New Zealand Consul General of Shanghai Ms Bai Meian, Deputy Consul General of Guangzhou Ms Emma Hodder, Consul General of Chengdu Mr Michael Zhang were in attendance and delivered speeches.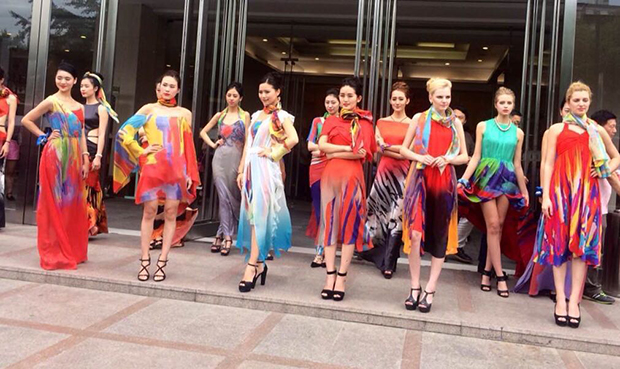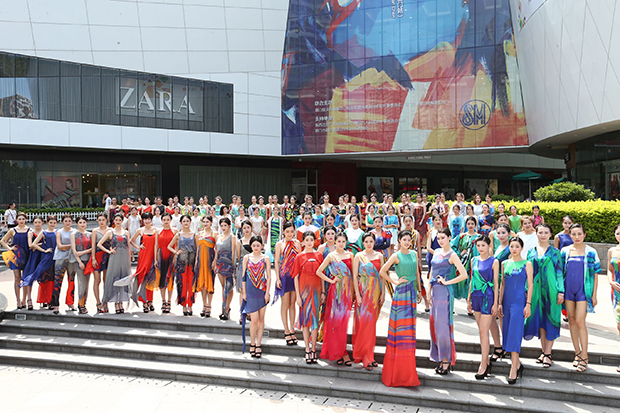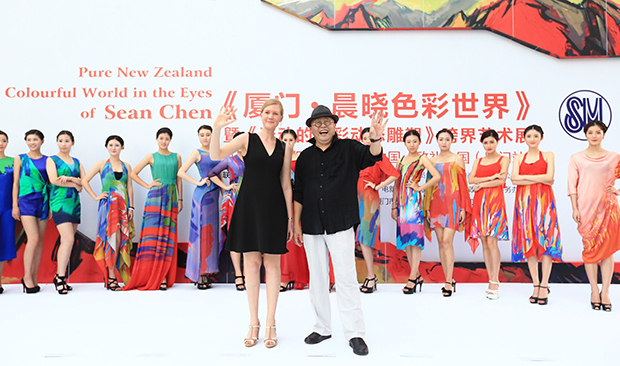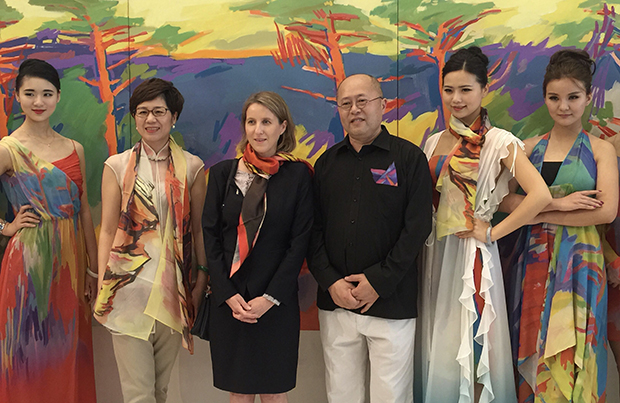 2014
Today Museum in Beijing held a solo exhibition "Sean Chen · Murmuring of Mountain Forest" with the acclaimed art critic Li Xian Ting as the academic director of the exhibition.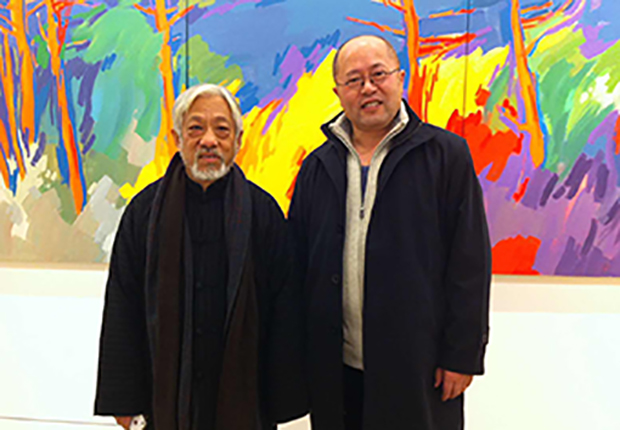 2013
The Chinese government sponsored a second large-scale solo exhibition "Pure New Zealand · The Colorful World in the Eyes of Sean Chen" in the National Museum of China in Beijing. Acclaimed art critic from New Zealand Warwick Brown spoke at the opening. New Zealand Prime Minister John Key attended the exhibition, accompanied by the Minister of Culture and Education Steven Joyce and the Minister of Ethnic Affairs Pita Sharples and Congressman Dr. Yang Jian.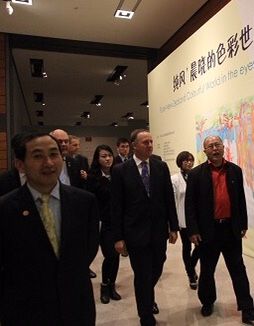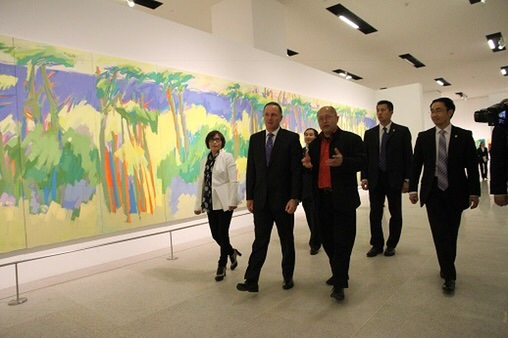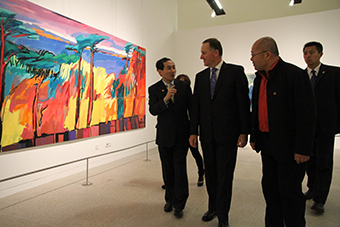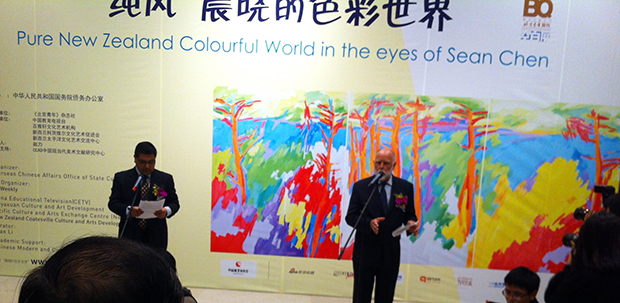 2012
The China government sponsored a large-scale solo exhibition "The Colorful World in the Eyes of Sean Chen" in the National Art Museum of China in Beijing and the Ambassador of New Zealand Carl Worker spoke at the opening ceremony.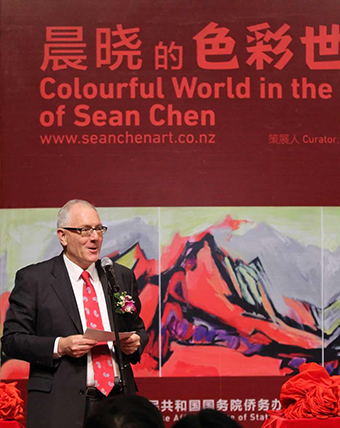 2012
The Governor of New Zealand Anand Satyanand wrote the Forward for Sean's exhibition catalogue "Auckland Landmarks".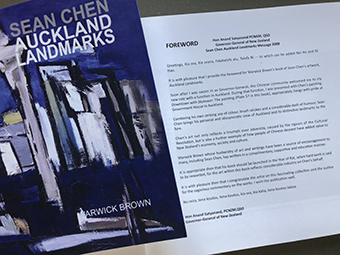 2012
Returned to China after 26 years in New Zealand. A environmentalist and naturalist, Sean held a series of art exhibitions entitled "The Colorful World in the Eyes of Sean Chen" around China using envionmental protection as a theme to promote the idea of caring and protection of nature.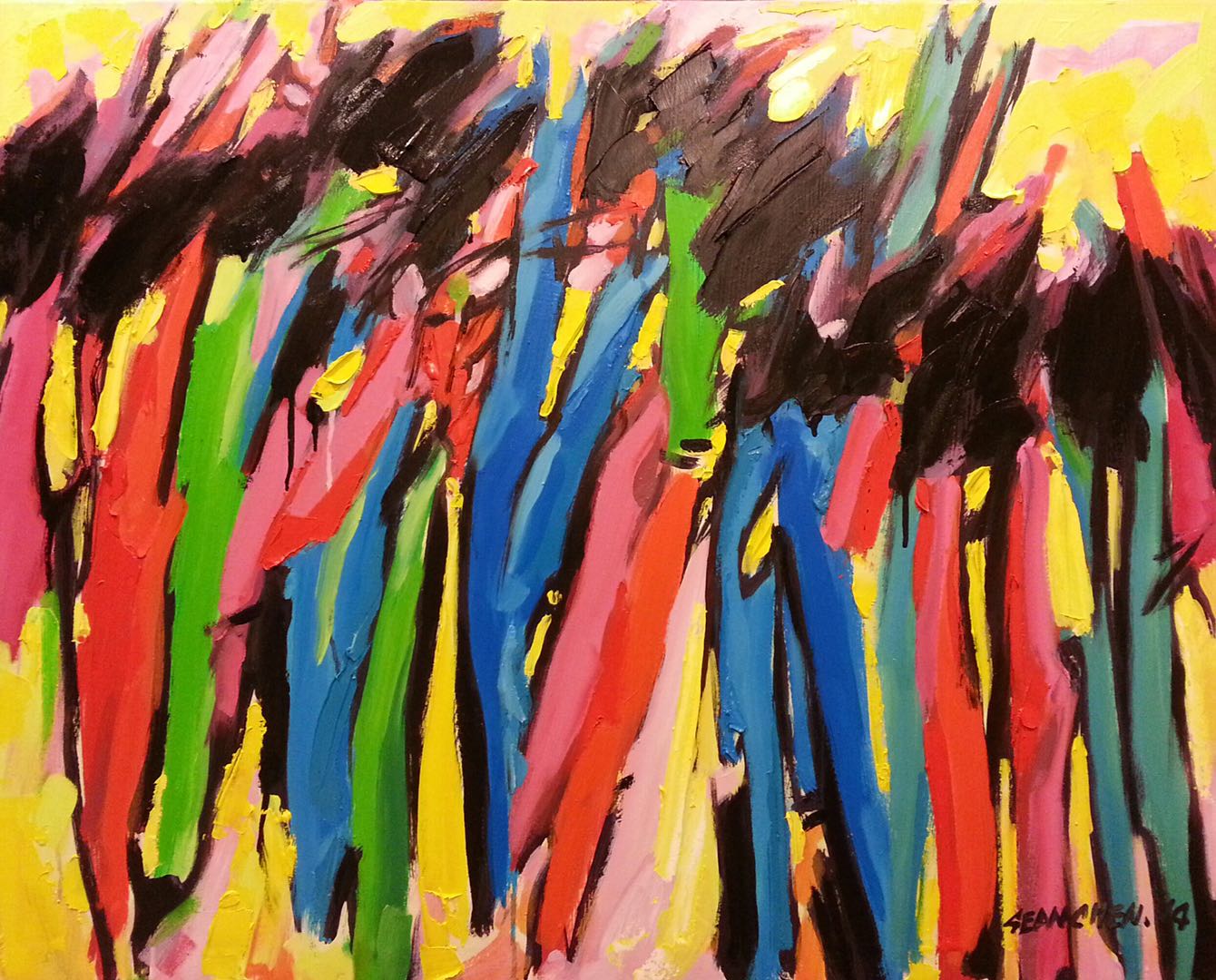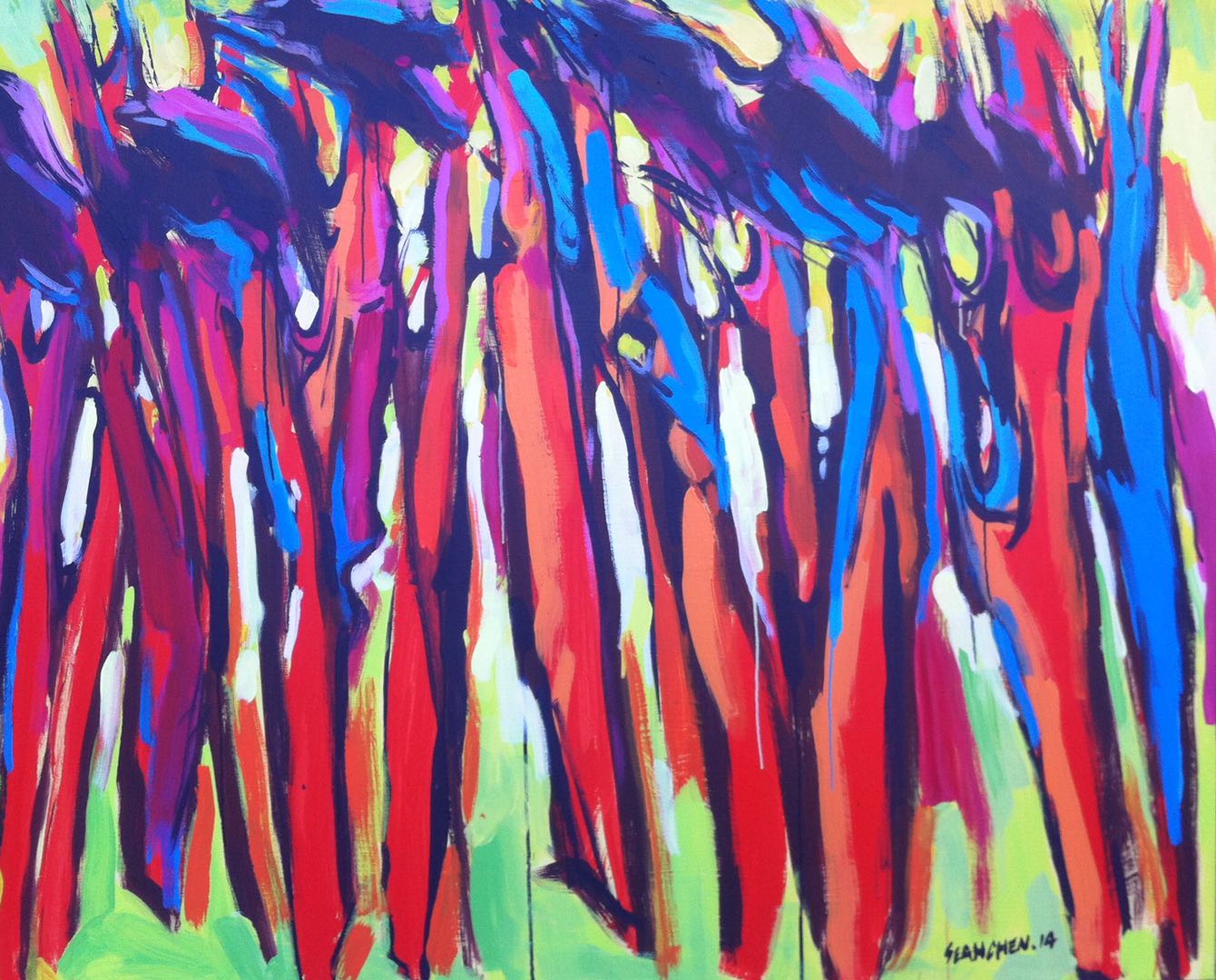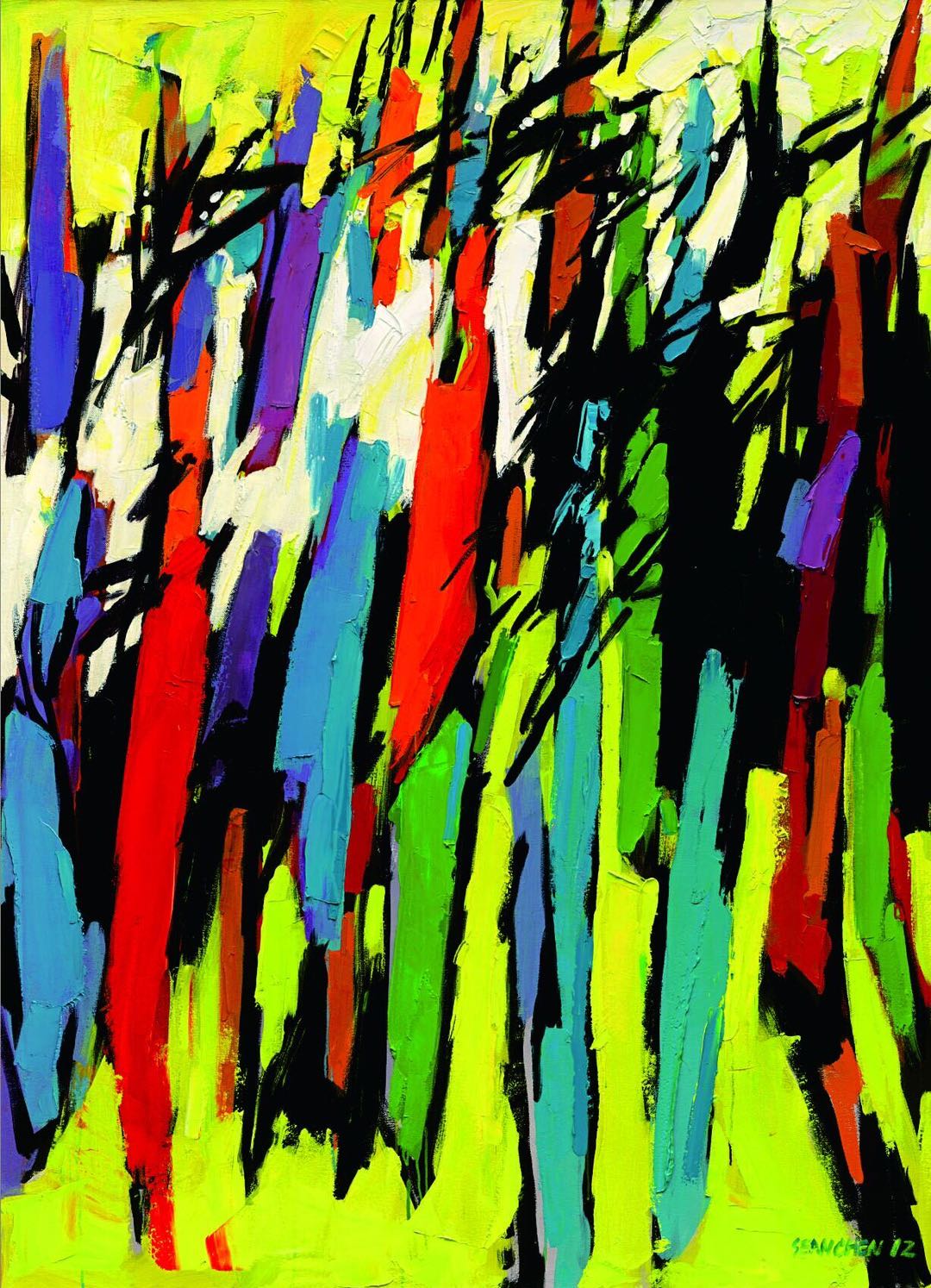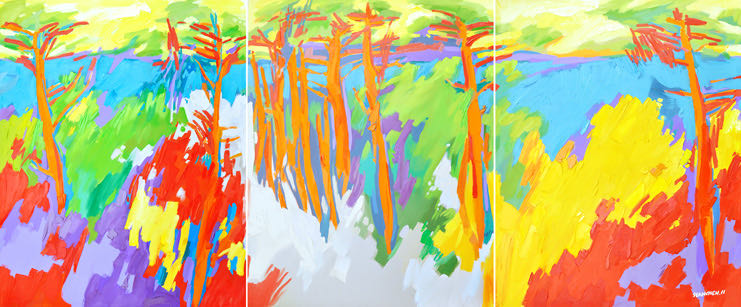 2011
Donated 20 paintings for auction to the Red Cross in Christchurch to answer the Christchurch Earthquake Appeal in collaboration with New Zealand Herald.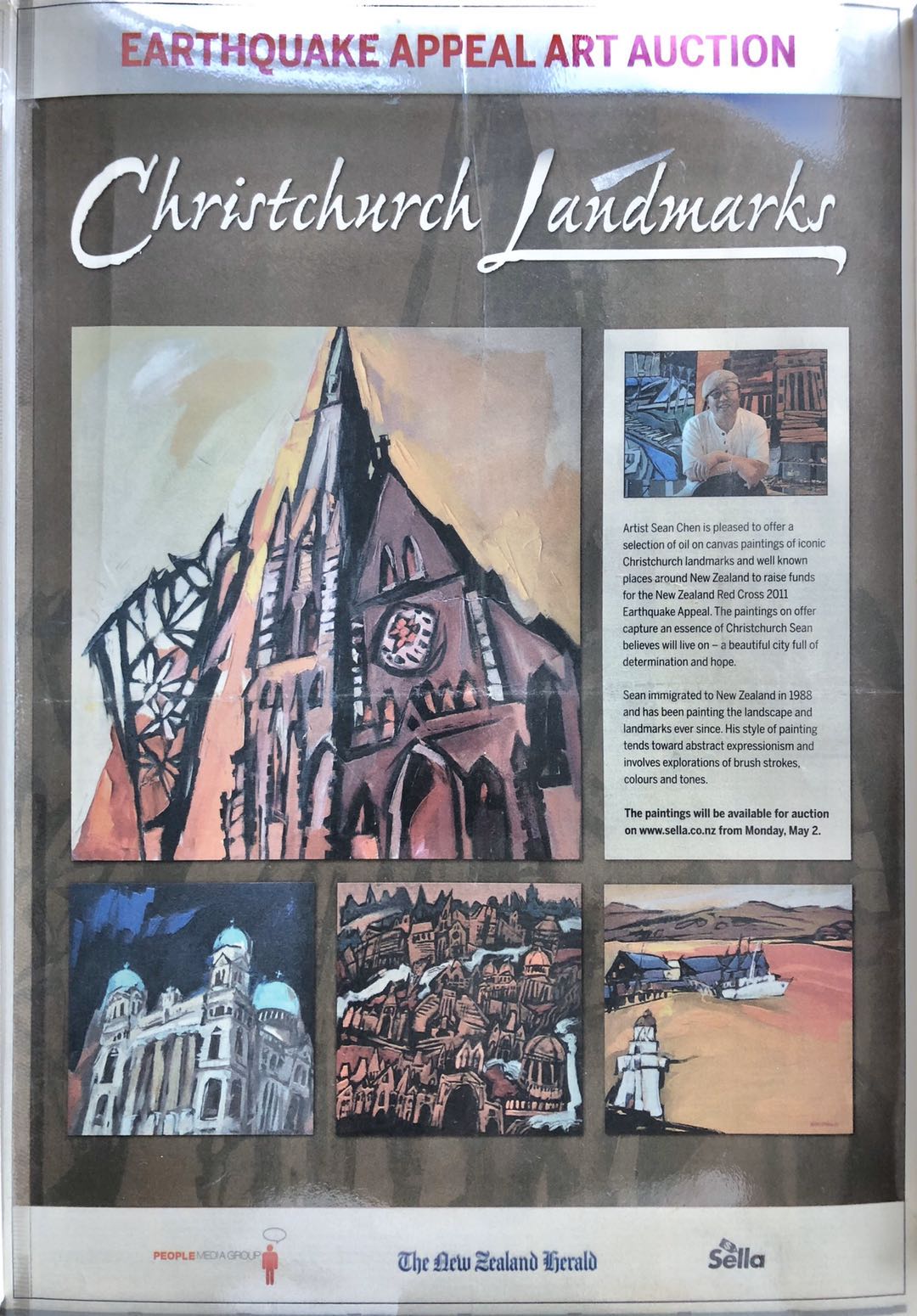 2010
Land Art:
Constructed 56 Totems for the development of Chinatown in Botany Downs, Auckland, New Zealand.
The work is a contemporary reinterpretation of the ancient Chinese architectural form as an identifying feature for the complex to promote the integration and development of New Zealand's multiculturalism, a symbol of the harmony of all races.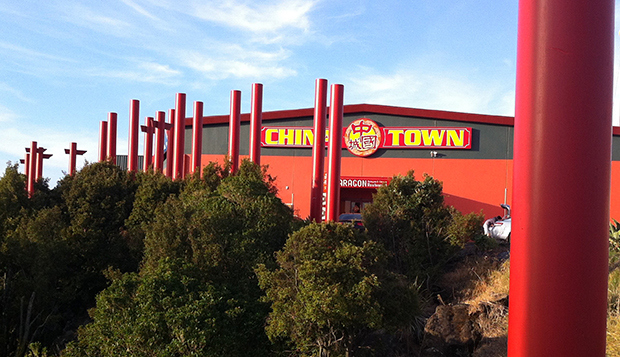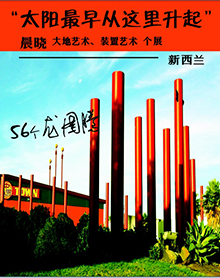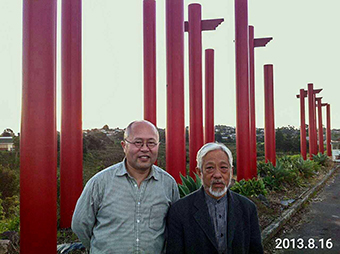 2009-2012
《New Zealand on Canvas》
《Artist Impressions of New Zealand》
《Christchurch An Artists Tribute》
Compiled by Denis Robinson and published by New Holland Publishers (NZ) Ltd.
《Sean Chen Auckland Landmarks》
《Sean Chen New Zealand Landmarks》Compiled by Warwick Brown and published by D-Art Publishing.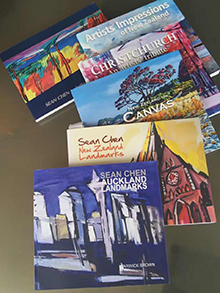 2005
Designed and constructed by himself, his studio and residence aptly named "Sean Chen and the Sharing of Breath with Nature". It is a dialogue between men and architecture and between architecture and nature. It combines architectural design with nature organically and turns the two from an inverse relationship to a cooperative one.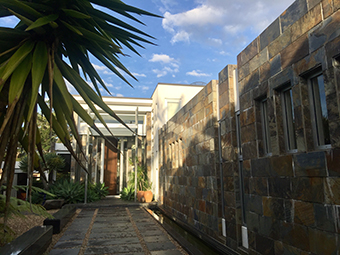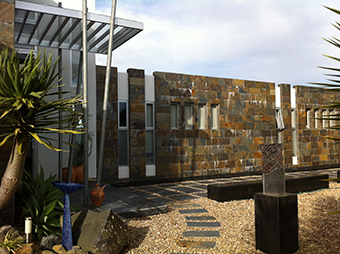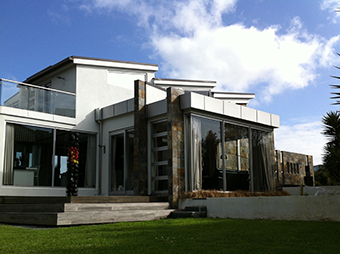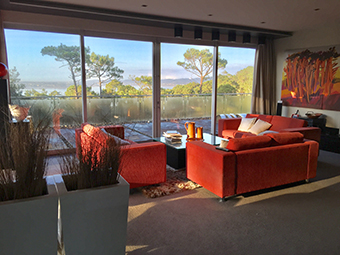 2003
Finished postgraduate studies at the Elam School of Fine Arts, University of Auckland。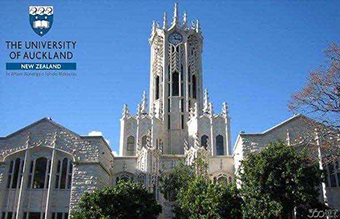 1998一2012
Solo Exhibition
Portfolio Gallery Auckland
Peters Muir Petford Gallery Auckland Flagstaff  Gallery Devonport, Auckland
Art Matakana Matakana
Statements Gallery Napier
Gallery De Novo Dunedin
Bryce Gallery Christchurch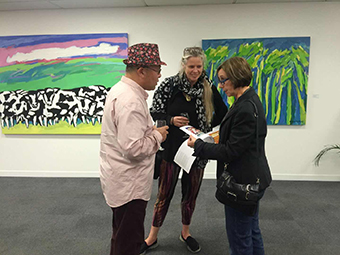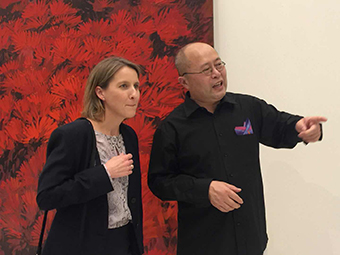 1992
Pop Art:
Nineteen giant hand-painted soy sauce bottles with dimensions of 150m wide and ‪9m high along Fanshawe Street in Auckland‬ became a well-recognized city landmark, due to their size and cultural reference.  It is considered the largest public pop art in Auckland according to the New Zealand Herald.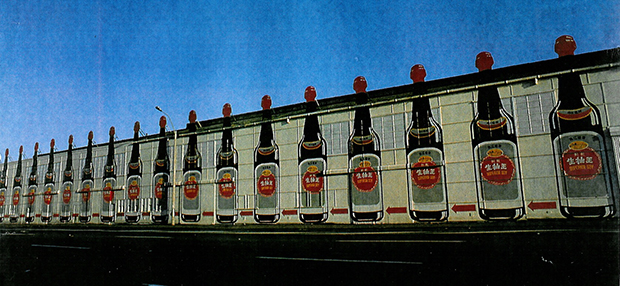 1988
Immigrated to New Zealand and continued as a street portrait artist life.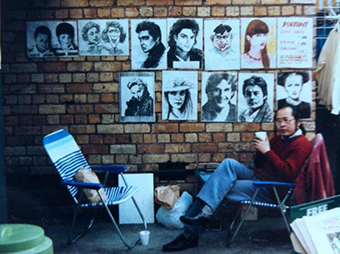 1986
Leaving China for Australia and became a street portrait artist.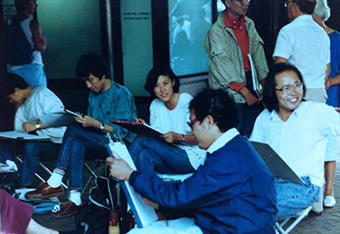 1985
Group oil paintings《Jeans market》participated in Zhejiang Province "85 New Space" Art Exhibition.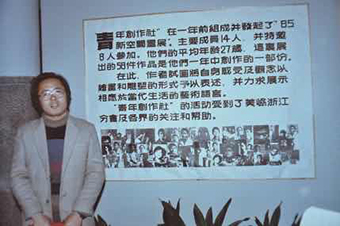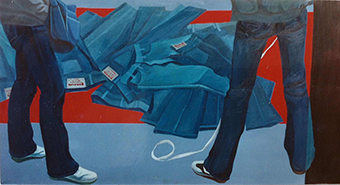 1984
Produced oil paintings《The sky does not only have white clouds》,
《Raising the national flag in the heart 》,
《Road extends under their feet》and these works were selected to participate in the National Youth Art Exhibition, the National Sports Art Exhibition, the National Art Exhibition.
1979
Applied for fine art college but didn't get in due to severe colour-blindness.
Began self-studying visual arts.