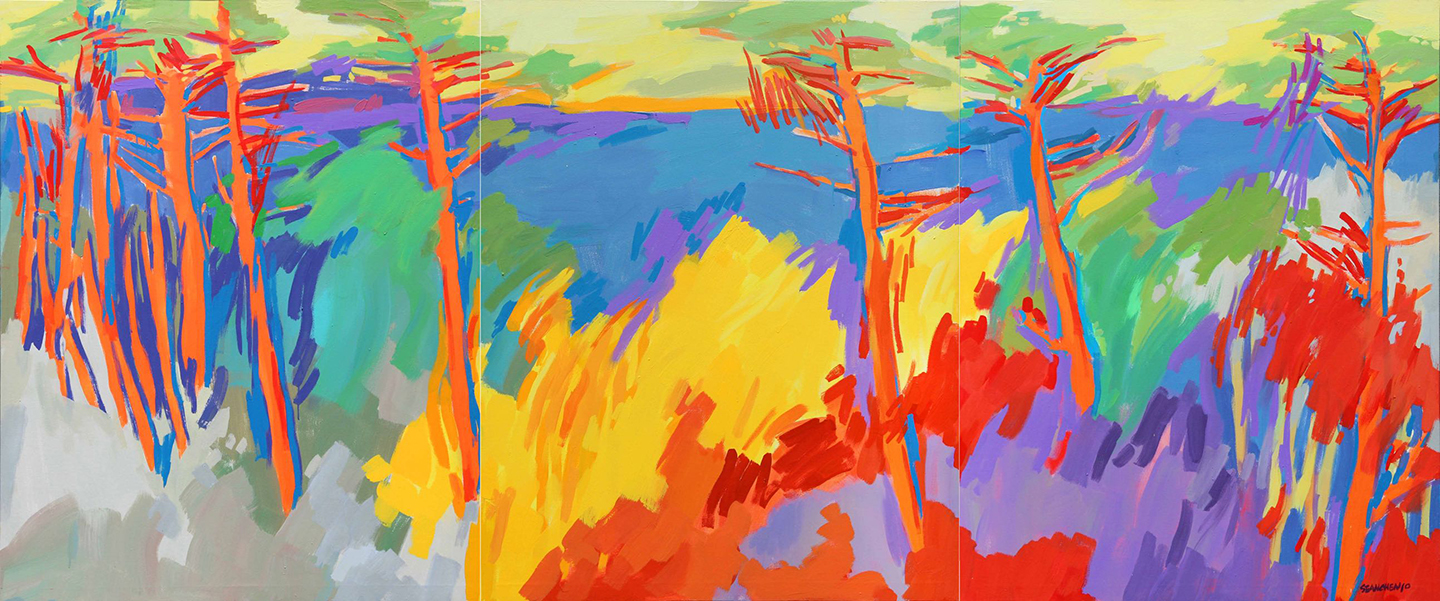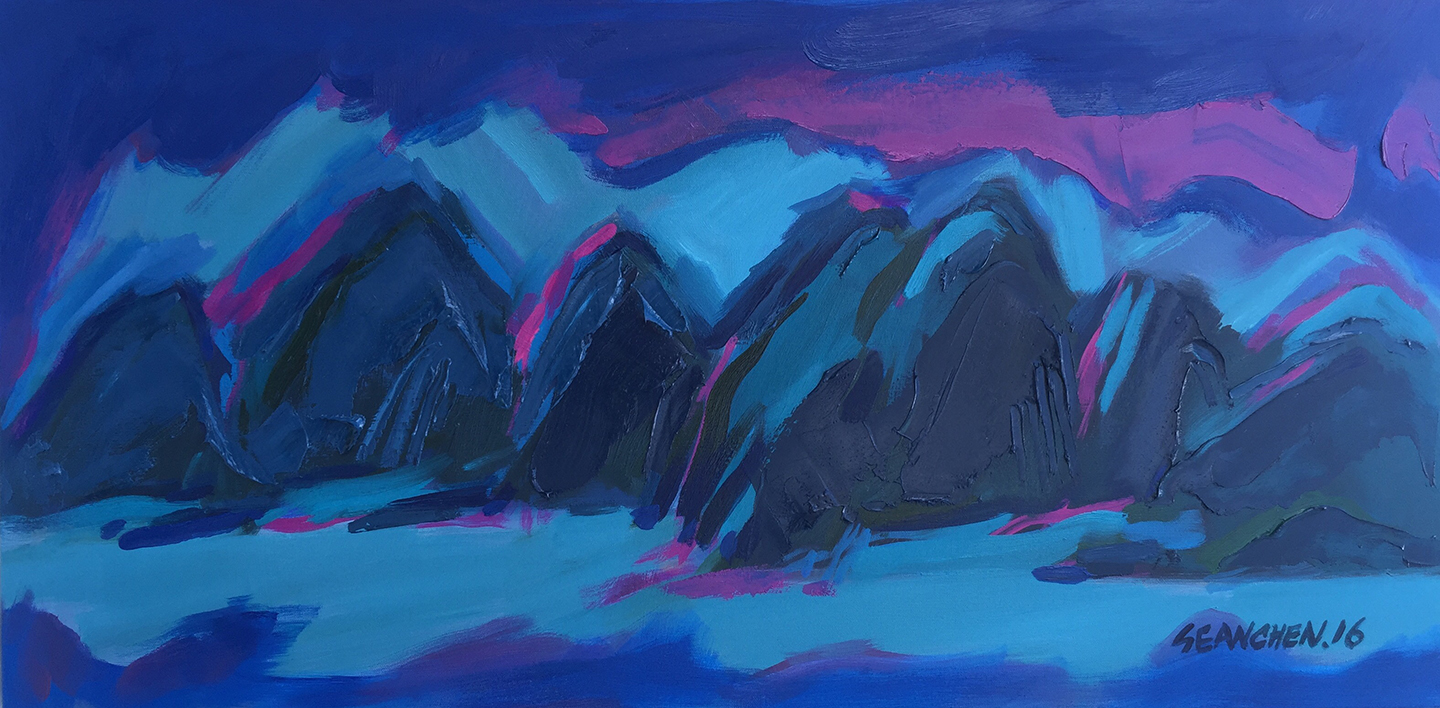 Sean Chen is a nature-loving expressionist artist who merges Eastern Taoism philosophy with Western elements of expressionistic technique in his art creation.
After living in New Zealand for most of his adult life, he is profoundly touched by New Zealand's beautiful landscape and has become a champion in the promotion of New Zealand's natural world and multiculturalism.
His passion for his love and preservation of nature comes through his art work which features bold strokes and colours.
Sean Chen is one of the very few Chinese artists living in New Zealand celebrated by the mainstream art galleries, where his numerous solo exhibitions had been held. He is also one of the few New Zealand artists to hold exhibitions in America, Britain, Australia and New Zealand.
His paintings have been collected by New Zealand local Parliament House, the Governor-General House, a number of well-known corporations as well as overseas art collectors. As a contemporary Expressionist artist, his works have been included into New Zealand art history and school textbooks.
In recent years Sean has been invited by the Chinese government to hold large scale solo exhibitions in national museums.
Last year Sean was nominated to be the Dean of Sean Chen College of Art and Design of Zhe Jiang University of Agriculture and Forestry.
He has been a major creative mind in the transformation of the rural landscape of Zhuji City where his ancestors came from.